The Pirate Investigator (2018)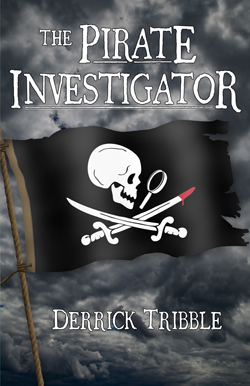 Cast among pirates, hard-boiled theologian Tom Roberts must solve a series of crimes, or walk the plank!
Tom Roberts is a 17th Century theologian . . . with the soul of a hard-boiled detective.
When his ship sinks in the West Indies, he has no choice but to cast his lot with a crew of English privateers who he is convinced are pirates. This kicks off a series of mysteries, mishaps and murders that stretch Tom's lofty morals but tickle his investigative instincts. Can he solve a multitude of crimes and still obey God's will aboard a pirate ship?